Good Design is Good Business
Design Week September 22-30, 2016
AIGA Wichita, IIDA Mid America Chapter, and AIA Wichita have partnered to bring you a week-long series of inspiring events to get you fired up about design through fun, informative presentations and networking.
View all events at wichitadesignweek.com
Thursday, Sept 22nd: Mark Arts – The Mary R Koch Center Project
Friday, Sept 23rd: City Sketch Kickoff at the ICT Pop-Up Park
Monday, Sept 26th: Pecha Kucha
Tuesday, Sept 27th: Product Runway
Wednesday, Sept 28th: EMERGE 5 Rounds: Burnout vs. Engagement
Thursday, Sept 29th: Placemaking: Designing an Engaging User Experience
Friday, Sept 30th: Closing Party: City Sketch Exhibit
---
Events hosted by AIGA Wichita: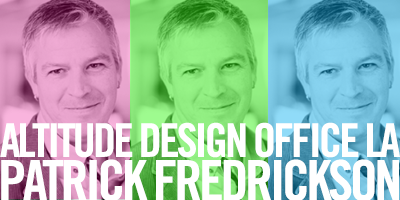 PLACEMAKING: Designing An Engaging User Experience
Understanding our users is a basic need for developing successful environments. In designing an engaging user experience, we start by asking who are the users, where are they coming from, why are they here, and what their needs are, to determine the project's goals and map out what the user experience should be. The answers to these questions guide the decisions required to achieve a project's goals and engage users.
As tools for navigation and interaction continue to evolve, our approach to developing a space extends beyond the physical structure. New processes, languages, and skillsets are being developed to create successful digital products and service designs that integrate into a project. Often times we are building on existing tools used in the design of physical environments which can present unique challenges. As physical, digital, and service design continue to merge, we continually adapt our approach for building strong teams, connecting with our users, and, most importantly, delivering on a project's goals.
About Patrick Fredrickson
As a director, designer, and mentor, Patrick specializes in the production of engaging visitor experiences through the development of storytelling environments and public spaces. He is currently Project Director for Altitude Design Office, developing signage, wayfinding, and innovative, branded environments.
Previously, Patrick has worked with Selbert Perkins Design Collaborative, developing wayfinding programs for Civic, Education, and Retail clients; the Autry National Center, leading the in-house team in developing experiences, graphics, media, furniture, and identities for public and gallery environments; and the J. Paul Getty Museum, working with an award winning design team to reinstall the Getty Villa and numerous exhibition and education projects for the museum.
From concept to completion, Patrick is focused on developing collaborative processes and strategies that balance the needs of the client with those of the public.
Date: September 29, 2016
Time: 7:00pm Presentation
Location: Newman University, Jabara Flexible Theater, 3100 McCormick
Cost: $15
>>> REGISTER NOW<<<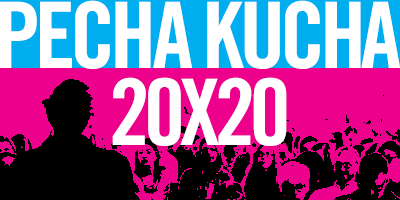 Pecha Kucha
20 slides x 20 seconds each
This years theme "Good Design is good Business" will be the theme for the evening.
Come hear presenters from Interior Design, Exhibit Design, Architecture, Graphic Design, Film and Animation tackle this theme.
Date: September 26, 2016
Time: 5:30pm
Location: Barleycorn's, 608 E. Douglas
Cost: FREE Admittance (cash bar)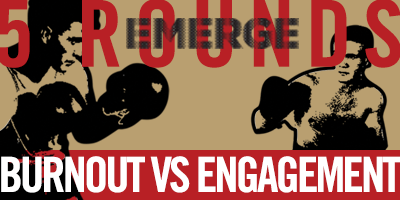 EMERGE: 5 Rounds – Burnout vs. Engagement
At some point we all face it... Burnout knocks out our creativity.
As aprt of our continuing EMERGE series of events, 5 ROUNDS takes on Burnout and how it affects our work and our life and most importantly, what we can do to get beyond the burned out feeling through engagement.
Join us, as we go through full spectrum of burnout and how to turn that sick feeling into an engaged and inspired life.
Round 1: The Feeling
Round 2: The Affects
Round 3: How to Avoid
Round 4: Go Beyond
Round 5: An Engaged Life
If creativity is your thing, you don't want to miss this event.
Date: September 28, 2016
Time: 5:30-7:00pm
Location: Peerless Bar, 919 E Douglas Ave
Cost: FREE Admittance (cash bar)
View all Wichita Design Week events at
wichitadesignweek.com